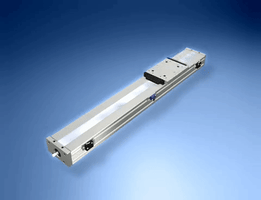 In motion industries like automation, fluid power, and pneumatics, linear motion systems are becoming increasingly critical throughout production areas. And with the addition of multi-axis or Cartesian systems, companies can increase uptime and boost productivity by shifting to straightforward configuration programming. So keep reading, because this blog post is the linear motion refresher course all engineers, designers, and products managers need to prepare for the future of linear motion and Cartesian systems.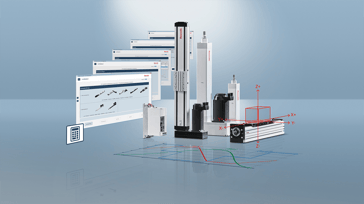 What is Linear Motion?

Linear motion involves an object moving from one point to another in a straight line or fixed axis. For linear motion, think of a sliding glass door as an example. When the sliding door is pushed or pulled along the rails, it moves in a straight line, thereby allowing the door to open or close the door accordingly.
How to Size and Select Linear Motion Systems

Common issues arise when engineers, designers, and product managers are sizing and selecting linear motion systems, which often stem from overlooking essential application requirements in the final design. Unfortunately, this usually leads to expensive redesigns, increased downtime, and decreased effectiveness.
Luckily, Bosch Rexroth's Linear Motion and Assembly Technologies group developed "LOSTPED" - a simple acronym guiding the engineer or designer when gathering the needed information to select the appropriate linear motion components for their desired application.



What Does "LOSTPED" Mean?

LOSTPED stands for Load, Orientation, Speed, Travel, Precision, Environment, and Duty cycle. Each letter represents one of the elements needed when sizing and selecting a linear motion system. More and more, linear motion systems are evolving into complete linear modules or Cartesian systems, and as these assemblies become more complex, mistakes will become increasingly more challenging to fix. But, with "LOSTPED", designers and engineers can avoid costly errors when designing and configuring linear systems.


Components of Linear Motion Systems, Defined


What are Actuators?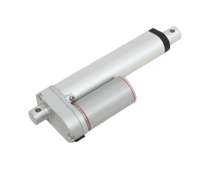 An actuator is a device helping a machine, or other application, move. Many actuators are classified by the motion they produce and the power source they use. The most common actuators are pneumatic, hydraulic, magnetic, mechanical, and electric. The goal of an actuator is to machine motion by converting energy, depending on your source, into mechanical force. These types of devices are what makes things move.
Believe it or not, actuators play a part in almost all machinery around us! From simple things like phone vibration and appliances at home to building over a busy highway in the middle of Manhattan!
What are Linear Bearings?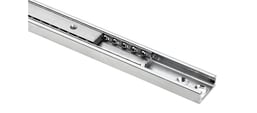 Linear bearings, aka linear slides, are designed to help produce motion in a straight line. Each housing is different, but It will have a roller type of system, carrying the load on a rail. The life of the bearings will depend on the weight of the load and the speed. There are different types of linear bearings. Examples include rolling element bearing, linear rolling guides, plain bearing, linear rolling bushing, etc.
What are Ball Screw/Belt-Driven Linear Actuators?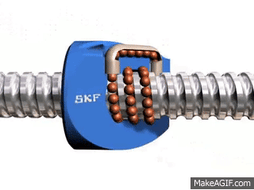 Ball screws, and belt-driven linear actuators, are devices that translate rotational motion into linear motion. There are three essential elements of a ball screw; a nut, a screw with grooves, and balls, made from either steel, ceramic, or rigid plastic. The application works when the balls rotate between the nut, screw, and grooves, beginning when the nut or screws rotate. Therefore, ball screws are best for jobs requiring positioning accuracy and high rigidity.
What are Linear Shafts?






Linear shafts are long, rod-shaped devices, usually made of carbon or stainless steel, providing linear motion for applications. In addition, linear shafts support or constrain sliding loads.
What Are Cartesian or Multi-Axis Systems?
Cartesian, or multi-axis systems, combine the elements of linear motion to build systems that move on three orthogonal (perpendicular) axes — X, Y, and Z. These three axes are at right angles to one another and perform coordinated motions through a single controller. Now more than ever, linear motion systems are evolving towards more complex Cartesian systems.
Designing Multi-Axis Systems with LinSelect


Linselect, by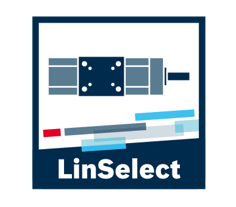 Bosch Rexroth, is a complete engineering system that saves time and funds when configuring and designing multi-axis systems. Within clicks, you can create a customized multi-axis system with this free software. The path to a ready-to-install sub-system has become unbeatably simple, and as a result, organizations can save funds and reduce downtime with the highest accuracy and working volume. With LinSelect, along with best-in-class components from Bosch Rexroth, you'll be ready for the factory of the future.

Learn more about multi-axis systems and LinSelect in the video below.
Summary
In industrial sectors, linear motion systems are critical throughout most production areas. These systems ultimately increase uptime and boost productivity with simplicity and easy-to-use programming. A new time-saving product line from Bosch Rexroth, LinSelect makes configuration and setup simple and more accessible than ever for linear motion systems.


Remember, if you need help designing a linear or multi-axis system, contact us and we'll be able to help with product specification and engineering.


Related Resources and Articles


Selection and sizing tool for multi-axis systems, linear axes, actuators, and Smart Function Kits
Cartesian multi-axis systems for positioning and handling tasks
Linear Technology from Bosch Rexroth YouTube Video
Bosch Rexroth Multi-Axis Systems: The new standard YouTube video
What types of motion can you create with multi-axis linear systems?
Help with sizing and selecting linear motion systems
Explore Products