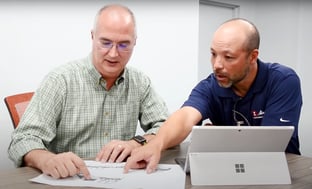 Microlab, a Wireless Telecom Group Company located in Parsippany, NJ, aimed to decrease their production cycle time and costs (like us all!). So Tony Smith (Manufacturing Manager for Microlab) reached out to Darren Rist (Sales Applications Engineer for Airline) to discuss lean manufacturing accessories, like flow racks, as potential solutions. But Tony soon realized that Microlab needed to go bigger with their technology to reach their lofty goals, and Airline could be the right partner for that initiative.
In the end, Airline and Microlab's partnership brought Microlab's product's cycle time down from 20 minutes to two minutes, a whopping 90% reduction! So how did they do it? In this customer success story, we'll show how they got these incredible results, including videos of their final system.


Jump to a section:

The Challenges | Collaborating | The Solution | Key Benefits
The Challenges for Microlab
Microlab faced multiple challenges to reduce its production cycle time. First, their original process did not support single-piece production. As a result, production could only be completed in batch quantities, negatively impacting lead times and inventory costs. Second, they initially utilized independent assembly stations separated throughout their building. This also increased production costs due to wasted motion and increased their cycle time significantly.
Lastly, their original workstations had room for improvement by utilizing lean principles and ergonomic design. Workstations that are not ergonomically designed lead to inefficient assembly processes, longer production cycles, and potentially expose workers to risk factors associated with musculoskeletal disorders (MSDs). In the end, Microlab wanted to implement a lean work cell design with minimal production downtime and lost revenue. But, how?


Bringing A Vision to Reality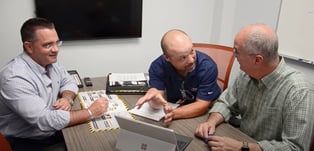 Tony and Jeff Roberts (Microlab's VP of global operations) imagined a new and lean manufacturing line. They described it as "a straightforward conveyor system to transfer products around a basic lean line." But that turned out to be easier said than done. Each of the suppliers Microlab initially considered had specialized capabilities— none of them could "own" the entire project with engineering support, component supply, systems integration, delivery, and installation. Working with these incompatible solution providers made their idea seem more like a vision than a reality.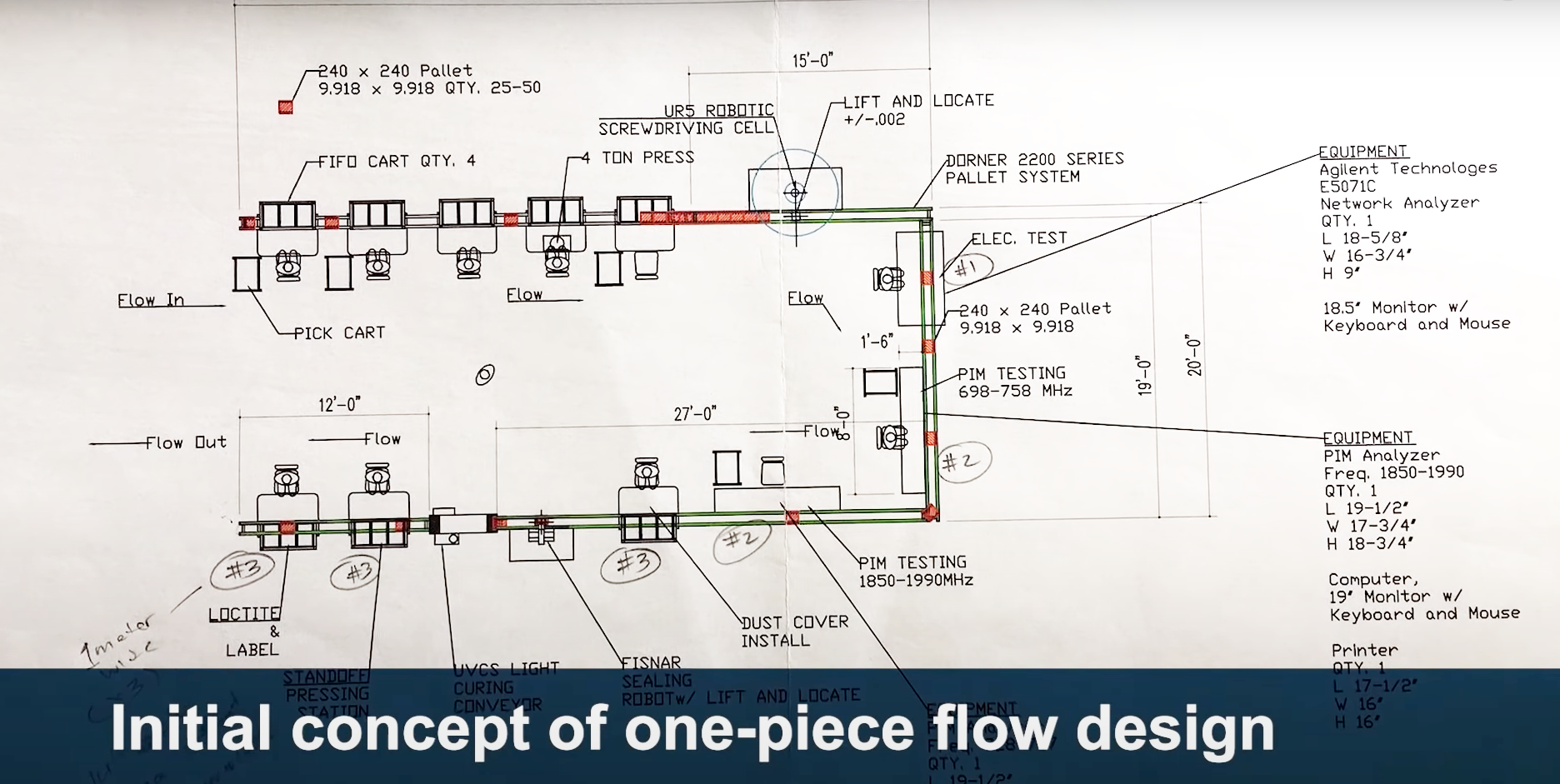 That's where Darren stepped in. Considered initially just for some lean flow racks, Jeff and Tony learned Airline has the automation AND lean workstation expertise, coupled with the ability to design, build, test, and debug the entire line at their facility before installing it at Microlab. It could be the perfect turnkey fit. After discussing their concepts and designs, Microlab entrusted Airline to design, integrate, and install their semi-autonomous, flexible work cell designs.
The Final Solution
The new work cell, approximately 2,000 sq. ft. in size, was engineered, assembled, and tested at Airline's Bensalem, PA facility, enabling Microlab to continue uninterrupted production during the construction and testing phases.
The final result was a fully integrated, semi-autonomous, and flexible work cell— designed, built, and installed by Airline. Watch Tony give a full tour of the system below.
"Airline was able to integrate all our production processes into a single, seamless one-piece workflow, which eliminated inefficiencies and waste and reduced our production costs."
- Tony Smith, Microlab Manufacturing Manager
Want the tech specs?

The automated learn work cell consists of:

The Benefits for Microlab
After utilizing the new assembly line, Microlab successfully reduced their cycle time from 20 minutes to 2 minutes—a 90% reduction in cycle time. They saw an estimated 13-month return on investment (ROI) for the new system. The elimination of batch production led to a significant reduction in product defects and minimized costs to carry surplus product inventory. Their highly modular and flexible work cell could even be re-configured and expanded to support future growth. (The need for an additional workstation has already been identified and is in the initial design phase.)


"Airline's expertise and talent with setting up these systems really helped us achieve our final goal."
- Jeff Roberts, Microlabs VP of Global Operations



We love helping companies reach their goals with improved technology systems

.
Contact us online or reach out to your local Airline Rep. for help with your technology systems.
Related Blogs
Company Reduces Production Time by 64% | A Manufacturing Success Story
Lean Manufacturing 101: Explaining Ergonomics, 5S, and Lean Principles
Five Lean Manufacturing Principles You Can Implement Today
Ergonomic Workstations Prevent Work-Related Musculoskeletal Disorders


Resources & Information

Related Videos

Lean Manufacturing Workcell (Part 1): From Vision to Reality
Lean Manufacturing Work Cell (Part 2): A Complete Tour


Contact Us!