IO-link isn't new, but it's still the future. Every day, its implementation transforms how machine experts track machine data, making it more accessible and useful than ever. IO-Link reduces wiring, increases data availability, and remotely configures and monitors your devices. If you aren't sure what I'm talking about, we covered the basics of IO-Link and what it is in a previous article. In this article, we'll be dive into how to implement IO-Link and provide information about some interesting IO-link compatible devices.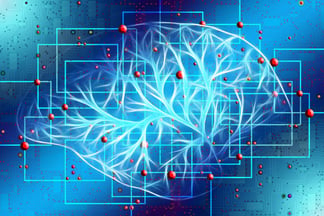 Jump to Section
Three Essential Components of IO-Link

Benefits of Integrating IO-Link
When comparing IO-Link to other industry standards, the advantages speak for themselves. Integration virtually eliminates unplanned downtime, allows you to monitor devices remotely, change their parameters, simplify and reduce cabling, enabling plug-and-play device replacement, and record data in real-time.
Learn more about IO-Link benefits in our first blog post, What is IO-Link?


Three Essential Components for IO-Link Integration
Regardless of the size of your operation, IO-Link needs 3 essentials to function. Field devices, cabling, and a master unit. These devices work in conjunction to communicate with one another, allowing you to track, collect, and store device data. Let's walk through each of these categories.
1. Field Devices
Field devices are aptly named because they are devices in your system that offer up communication to the master unit. Field devices include things like sensors, actuators, circuit breakers, safety devices, and motor controllers. Essentially, they are the units that are on the floor getting work done.
These devices send signals to the master unit, which communicates these signals to the PLC (programmable logic controller). As discussed in our IO-Link Basics Guide, IO-Link isn't another Fieldbus protocol. Instead, it is a point-to-point communication system, meaning you should make sure your device has IO-Link capability for easy connection. Keep in mind; even analog devices can utilize the power of IO-link when using a converter!



Field Devices in Practice



Here are two great examples of IO-Link-capable field devices:
E3AS-F Series of Photoelectric Sensors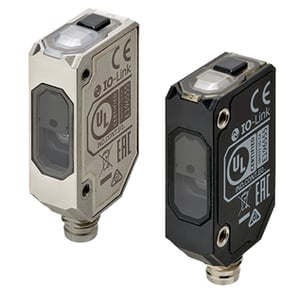 Product Vendor: Omron
Product Part Number: E3AS-Fxxxxxx
Airline Product Shopping List: https://bit.ly/3hO5fC1
Data Sheet: https://bit.ly/36LUgCZ
Product description: Distance settable photoelectric presence sensor with IO-Link interface.
The problem it solves: Omron's Time of Flight (TOF) photoelectric sensor enables indiscriminate detection of a wide variety of objects. These photoelectric sensors can maintain the same sensing distance regardless of target color, texture, contour, or sheen based on TOF technology. Their small form factor and environmental protections, including oil resistance, make the E3AS-F a suitable choice for many applications.
Application: This sensor is used for precise part detection. Applications include box/tote presence on conveyors and assembly lines, presence detection of different food colors (316 Stainless Steel version).
Pre-requisites: Keep in mind, the minimum sensing range is 50mm, and the maximum range is 1500mm.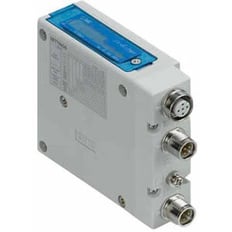 EX260-SIL1, Fieldbus Si Module

Product Vendor: SMC
Product Part Number #: SMC EX260-SIL1
Airline Product Shopping List: https://bit.ly/36Lvkvp
Data Sheet: https://bit.ly/36QzXEe
Product Description: IO-Link communication module to get your SMC valve manifold connected to your system via IO-Link.
The problem it solves: If you are already utilizing IO-Link in your approach to connecting other devices, this unit will allow you to seamlessly connect your valves to the same network without using extra output wiring.
Application: Any machine & system where pneumatic valves are used, and use IO-Link to wire/communicate to field devices.
Pre-requisites: The device will require an IO-Link master on the installed machine/system. A maximum of 32 valves can be connected per unit.
Remember, these are just two great options out of hundreds of IO-link-capable field devices, like lights, sensors, and other monitoring devices!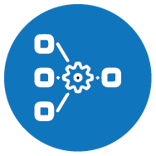 Have a specific application in mind?
Contact us here, and one of our engineers will contact you for details to help specify your application.
2. Cabling
Cabling is typically (but not always) necessary for IO-link integration because it usually connects the IO-link master and field devices. The exception to this rule is when using wireless IO-Link field devices. For hard-wired IO-link integration, a standard sensor-actuator cable (typically an unshielded, 4-Pin, M12 cable) is all that's required. These cables are cost-effective and standard for most applications and eliminate the need for multiple cable sets.
You can find a wide selection of cabling options here.
3. IO-Link Master Units
An IO-Link master unit communicates between field devices and the PLC, allowing you to have remote access to the field device's metrics and parameters. During operation, the master unit processes digital signals and analog values from the field devices and then channels that information in the end unit or PLC. Master units also store IODD files, making device replacement as easy as plugging it in and copying the previous settings!

Before choosing a master unit, here are two questions you should answer:

1. What is the preferred communication protocol of your control system? You need your PLC and Master unit to be compatible!
2. Where will your master unit be located? Your master unit could be inside the control cabinet or directly in the field, and that's going to make a difference.



Master Units in Practice
Here are two great examples of IO-Link master units:




Axioline E IO-Link Master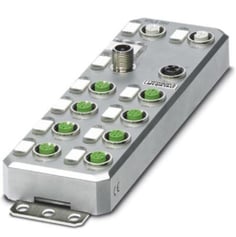 Product Vendor: Phoenix Contact
Product Part Number: 2701491
Airline Product Shopping List: https://bit.ly/3kKbgl4
Data Sheet: https://bit.ly/3xSkmzW
Product Description: Phoenix Contact has IO-link masters in IP67 (on a machine) or IP20 format (in cabinet) depending on how & where customers want IO-links implemented in their applications.
The problem it solves: These IO-Link masters detect problems quickly. With real-time fault detection of devices allows users to reduce operating costs by minimizing unplanned downtimes. For example: If a user receives a warning message from dirty sensors every six months, they can clean the sensors twice a year at scheduled maintenance times. Also, due to the breadth of Phoenix Contact's IP67 & IP20 IO-Link masters and multiple control protocol versions, users have flexibility in IO-link designs on how & where they want to implement IO-link.
Application: Packaging, Material Handling, Manufacturing, Semiconductor & Medical
Pre-requisites: The only prerequisite is an upper-level controller and IO-link end device. No programming knowledge is necessary for the IO-link master. Upload the IODD files and start talking with the IO-Link end devices.
NX-ILM400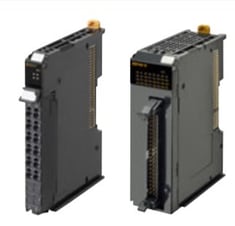 Product Vendor: OMRON
Product Part Number: OMRON NX-ILM400
Airline Product Shopping List: https://bit.ly/3eynwBp
Data Sheet: https://bit.ly/3xWHL3a
Product Description: IO-Link Master for Omron's NX-IO family of products.
The problem it solves: When using SYSMAC platform PLC, this IO-Link master connects right on the PLC backplane and could displace multiple standard Input/Output Modules.
Application: Packaging, Material Handling, Manufacturing, Semiconductor & Medical
Pre-requisites: Use of SYSMAC platform PLCs.
These are only two of the great IO-link master options to choose from! The right one for you will vary greatly depending on your application.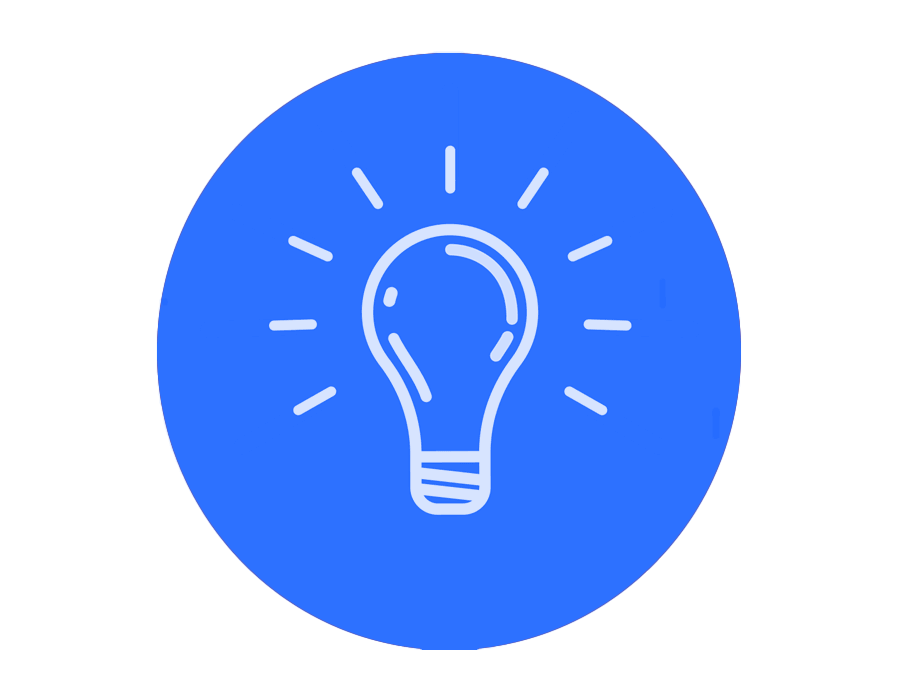 Still want a little more help?
Our staff can help specify, stock, and support your applications, supporting you through each stage of the process.
Summary
IO-Link capabilities result in overall reduced costs, improved machine availability, and increased process efficiency. IO-Link integration requires three essentials: field devices, cabling, and a master unit. Make sure you have the proper master unit to work in conjunction with your PLC, that your device has IO-Link capability, and that you have enough standard cabling to connect all of your devices.
If you have questions about IO-Link and your system, Airline has industry experts ready to help!
Look out for the next IO-Link article, which will talk about essential devices that are IO-Link capable, so don't forget to subscribe to our

blog

!
Resources:
Technically Speaking - Airline Hydraulics

Airline Hydraulics YouTube Channel




Contact Us:
Ask your Airline Rep. or contact us for assistance.