A lot has changed in our 74+ years in business, but one thing has stayed consistent throughout the years; Our need to explain to newcomers that, no, we do not build airplanes. So why are we called Airline Hydraulics Corp. (Airline) when what we do doesn't directly involve the airline industry? Let's hop into a time machine and learn how we got our name while exploring our rich company history.


Skip to a Section
Our Story
1940s


Let's take it back to the start, 1949, when cable television was all the rage and diamonds were a girl's best friend. In Philadelphia, it was a time of vibrancy for industrial manufacturers. The city had a booming manufacturing economy with staple companies like Baldwin Lima Hamilton, Midvale Heppenstall, Westinghouse Electric, and Philco, employing thousands of workers in the 1940s.


Our founder, M. Joseph Loughran, saw the missing needs for these companies when ordering pneumatic tools and accessories, and he had the solution. He saw they needed higher-quality pneumatic equipment and repair and maintenance services. Mr. Loughran knew, with his background in selling hardware and experienced associates working alongside him; he could successfully help them with the pneumatic equipment they needed. So he did.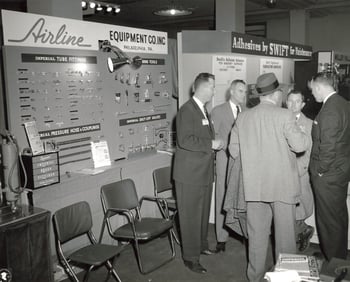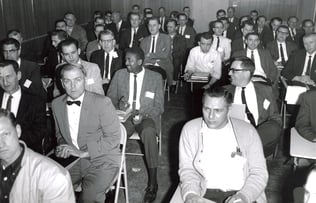 M. Joseph Loughran created Airline Equipment Company in 1949 to distribute pneumatic tools and accessories to the major manufacturers in Philadelphia. The name was born from our core competency: Selling equipment used with the pneumatic air lines in factories.

The most significant industrial manufacturers in the city bought air tools from Airline Equipment Company. With its growing reputation, it became referred to simply as "Airline." Airline's slogan was "Call Airline for the tools you need."


1950s


Getting the call from Vickers Hydraulics in 1953 was the catalyst for Airline's long-term success. The doors of new customers opened exponentially, as at the time, Airline now had the support of the worldwide leader in hydraulics. But there was one problem - the name "Airline Equipment Company" was becoming inadequate. It simply did not do the company justice to its growing activity of selling hydraulics. However, the name "Airline" was already well-known by many in the industry. It was a tricky branding decision to make!


So Mr. Loughran and his team adopted a new name, "Airline Hydraulics Company," to indicate the new hydraulic direction the company was heading while staying true to the original name many already recognized.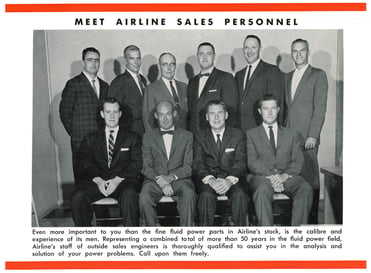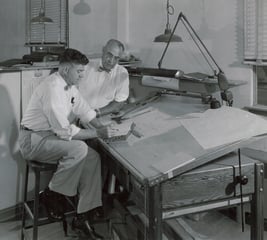 1960s & 1970s


As the need for disco and flared pants grew, the need for air tools slowly diminished. Mr. Loughran knew Airline needed to pivot to stay successful, so he guided the Company into other technology and geographic areas, a growth strategy Airline still utilizes today. This included additional pneumatic and electrical offerings and the opening of several other branches throughout the Northeast region of the United States.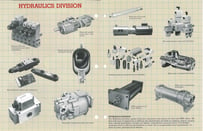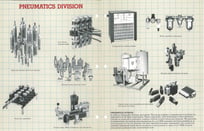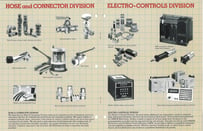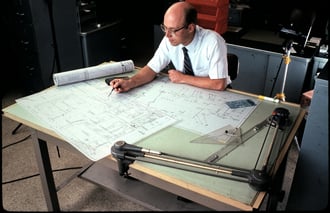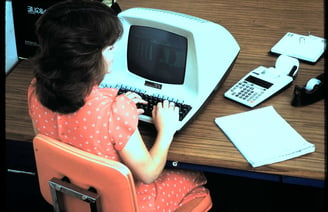 In 1968, Mr. M. Joseph Loughran's son, Joseph E. Loughran, joined the Company, bringing a fresh perspective to the business and a desire to create a rich company culture. (In the photo below, to the left is Joseph E. Loughran, son of Mr. M. Joseph Loughran, to the right.)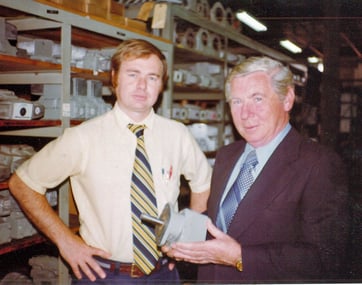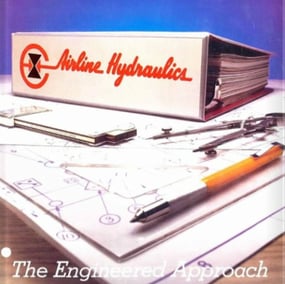 Shortly after, in 1972, Joseph E. Loughran opened the company's very first of many branches, located in Baltimore, Maryland, and later became Airline's CEO in 1981.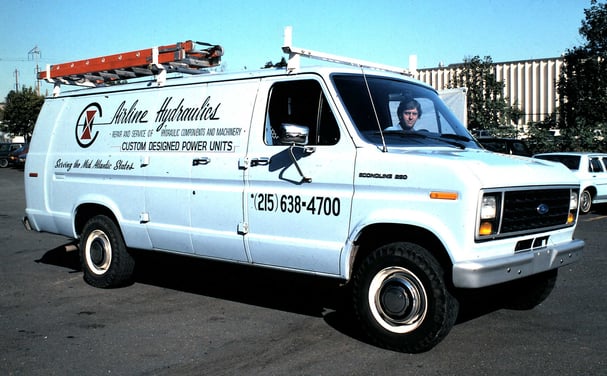 1980s


In the decade of big hair, Airline's name took its final transformation - Changing from Airline Hydraulics Company to Airline Hydraulics Corporation, but still referred to as "Airline," as it is today.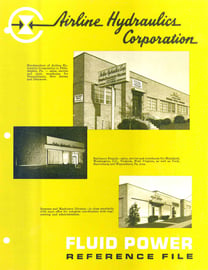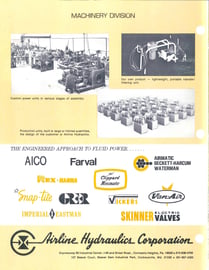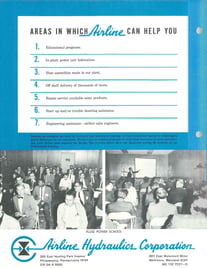 Joseph E. Loughran inherited his father's desire to stay nimble and grow the organization. So by 1986, he bought his younger brother's stock in the business and became the sole shareholder, a pivotal move in Airline's history as a future ESOP organization.
1990s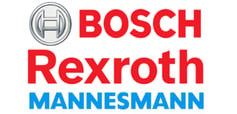 In 1998, Joseph E. Loughran made a significant commitment to invest in sales and engineering resources to become the region's leading fluid power and automation equipment provider. This investment was rewarded by then Mannesmann Rexroth (now Bosch Rexroth) when they appointed Airline as their distributor in the Mid-Atlantic States. This key partnership accelerated Airline's success in the hydraulics marketplace.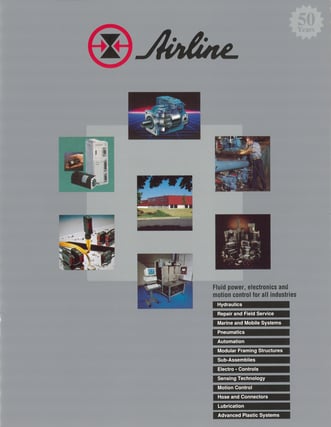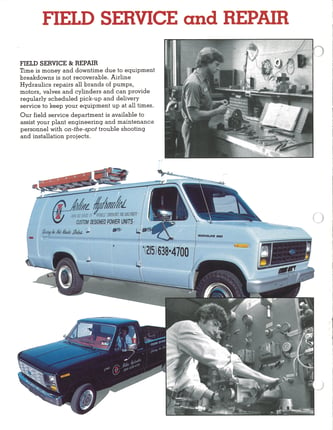 2000s


As the years continued, Airline grew as a powerhouse of industrial manufacturing services, capabilities, and products and had the resources to continue growing.

2005 was a massive year for Airline, not only because of its overall expansion but because of Joseph E. Loughran's decision to make Airline an Employee Owned Company and establish an Employee Stock Ownership Program (ESOP) created a new sense of purpose among employees. He saw the power of motivating and rewarding employees through their company ownership, and the outcome of that 2005 decision can be seen today in Airline's core values as CHAMPIONS.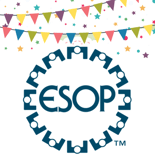 Today, all 300+ employees at Airline can succeed as individuals in a thriving 100% employee-owned company and are encouraged to reach new heights while serving our customers. Learn more about what employee ownership means today and its impact on our company culture.
With all of Airline's success, CEO Joseph E. Loughran was ready to slow down and pass on the torch for day-to-day oversight. That's when Airline formed an independent Board of Directors to assign Airline's future CEOs, with Joseph Loughran remaining as Chairman of the board.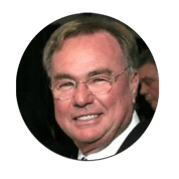 On September 15, 2021, at 79 years old, Joseph E. Loughran passed away peacefully, leaving behind a great legacy of what it means to be an Airline CHAMPION. His memory lives on through Airline's ESOP, the company culture he instilled, and his warmth and kindness, which made him beloved by his Airline family.
Today


We have come a long way since 1949. And Airline's success over the last 74 years can be attributed to many things, but especially to our founder, M. Joseph Loughran, and his son, Joseph E. Loughran, for their goals to continually offer the latest technologies that enhance our customer's productivity and safety. Since the beginning, Airline has consistently embraced new technologies to improve efficiency, reduce costs, and deliver the best results to industrial manufacturing customers.

Most importantly, even with several name changes over the years, we have always been Airline because of our long-standing reputation for expertise, quality, and commitment to our customers.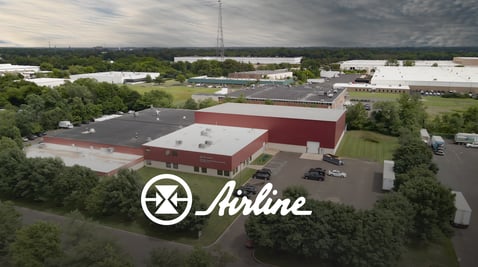 A Note From Our CEO, Mark Steffens




Airline has managed to evolve and, in many cases, lead the industry in technical capabilities, employee development, customer relations, and unique solutions for all mobile, life science, semiconductor, and other industrial markets. We continue this legacy through customer-focused tools like our website, www.airlinehyd.com, and transactional excellence (XML, CXML, EDI, punch out, etc. ).
Our focus on technical excellence will always be a core part of our DNA. The evolution in backend automation at our customer's sites will be a stepping stone for leaning out the waste in the 24/7 transactional world we live in. There is much more to come. Join our team or the thousands of customers who have trusted us with their performance output objectives.
What's Next?



Stepping out of our time machine, what's next? You'll have to stay tuned. But you can be sure our core values as CHAMPIONS will continue to be our guiding light for everything we do. Thus, Airline will continue to evolve and provide industry-leading solutions well into the future!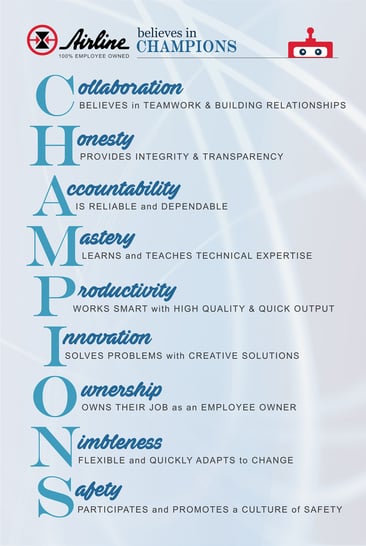 Additional Resources