Come along for a tour of Airline Hydraulics, a 100% Employee-Owned (ESOP) Company, as we open our doors for Manufacturing Day 2022. Watch us fabricate massive hydraulic power units, program intricate subassemblies, transform aluminum extrusion into impressive automated structures, and more!

Jump to a section:


ESOP | #MFGDay | Subassembly/Automation | Aluminum Framing | Hydraulics | Robotics
We're 100% Employee Owned and Proud!
October is Employee Ownership Month (EOM)—a month-long celebration of the undeniable benefits employee ownership provides to employees, companies, communities, and the world. Airline is 100% Employee-Owned. We take pride in our core values, strong company culture, and the fact we can take full ownership of our careers.
#MFGDay22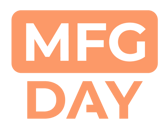 Manufacturing Day occurs on the first Friday of every October to inspire the next generation of manufacturers through events that promote modern manufacturing to students, parents, and educators. Airline Hydraulics annually participates in #MFGDay and invites the local community to participate in tours and refreshments. This year, we opened our doors nationally as we share a video tour of our manufacturing facility in Bensalem, PA.
What Manufacturing Looks Like at Airline
Automation & Subassembly (0:12)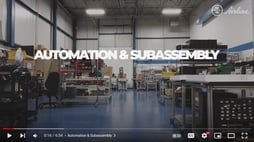 Airline designs, assembles, and tests automated systems, pneumatic subassemblies, control panels, and more!
Aluminum Framing Assembly (1:49)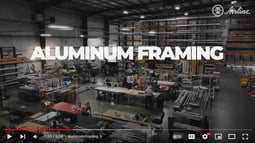 We stock, cut, drill, and assemble aluminum extrusion into fully functional structures like machine guarding enclosures (through our safety division, MPSA), custom workstations, and more.
Fluid Systems Fabrication (3:51)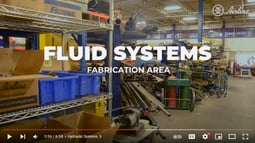 Designing and fabricating hydraulic power units is our bread and butter. Watch as we bend and flare tubing, thread pipelines, and create massive hydraulic machines in our fabrication shop!
Robotics Distribution & Programming
(6:06)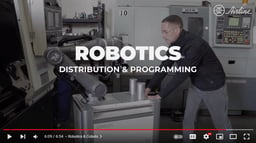 Robots are the future, and we're looking forward to assisting manufacturers with robotics to keep them competitive. One of our unique offerings we're excited to demonstrate is Omron's TM Collaborative robot, designed to work alongside humans to optimize workflows.
Summary
There's a lot to see at Airline Hydraulics, 100% employee-owned, with our framing, hydraulic, and automation manufacturing capabilities. Be sure to stay tuned and join us again next year for Manufacturing Day!


Tools & Resources

Contact Us!
Ask your Airline Rep. or contact us for assistance with ordering or customizing an order.