While 2021 was not a return to "normal," it was a vital step towards a brighter future. And at Airline, we believe self-reflection is essential for growth, so let's dive into our top six highlights from 2021.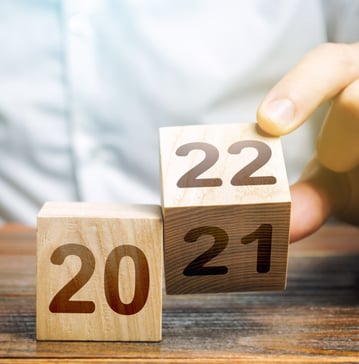 Jump to Highlight:
2. Acquiring Hy-Performance Hydraulics
3. The Tech Traveler was Busier Than Ever
4. Technically Speaking Took Off
➡️ Summary
Airline's Top 6 Moments From 2021
1. We launched our New Website

After a year of hard work, we launched our new website on September 17, 2021. With faster browsing speeds, a sleek redesign, and more user-friendly eCommerce, industrial business owners can rely on the new Airlinehyd.com to keep them up and running at peak efficiency. Get access to order history, track your shipments, access quotes, and check manufacturer's stock levels, all at the click of a button.
Learn more about Airline's new website launch here.
2. Airline Acquired Hy-Performance Hydraulics

Airline's Lancaster, NY branch has more service and repair capabilities than ever, thanks to the addition of David Oppel, the owner of Hy-Performance Hydraulics.
3.

The

Tech Traveler was Busier Than Ever

We made over 150 visits to our customers this year in our mobile roadshow, the Tech Traveler. We bring live demos from a variety of manufacturers right to you. So stay ahead of the tech curve without ever leaving your parking lot!


4. Airline is Heading South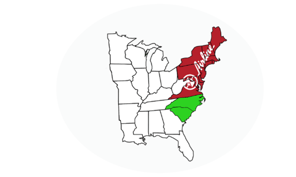 We're growing and excited to soon open a new location in Greenville-Spartanburg (GSP), South Carolina. The new branch location, managed by local leadership, will open in early 2022. As a result, customers and technology suppliers in North and South Carolina, Georgia, and Tennessee will benefit from our technical application experience and locally-sourced inventory. Stay tuned for more details to come. Follow Airline on LinkedIn, Facebook, Twitter, and YouTube for updates!
5. Component Crossover Help with Our Crossover Corner
The global supply chain has real issues, so Airline created a new way to help: The Item Crossover Corner. If you need an item yet want to improve product lead-time or quality with a different like-part, this is the place for you. We can also help specify, stock, and support our partners through unique solutions and customer-specific inventory. See for yourself!
6. Our Blog, Technically Speaking, Took Off!
Our industrial blog, Technically Speaking (which you're reading right now!), helps readers learn how to make their technology systems work for them. Become faster, more innovative, competitive, and cost-effective in today's rapidly changing marketplace by learning from our experts' collective experience. Make sure you subscribe because we post new articles every Thursday!
Summary
It's been another incredible year of growth for Airline Hydraulics Corporation. We are proud to support our customers and communities with the tools and technologies they need to get the job done. Despite 2021 being another year of uncertainty, our core values of being CHAMPIONS guided us through. Lastly, it wouldn't have been possible without our incredible community of customers, partners, and employee owners! THANK YOU!
Resources & Information


Airline New Website (launched in 2021)
Learn More about the Airline Tech Traveler
Airline Industrial Blog, Technically Speaking
Related Videos


We Redesigned Our Entire Website
ESOP Advantages | Why Become An Employee Owned Company?
What It Means To Be A 100% Employee Owned Business