Welcome to the world of manufacturing, where a dedicated group of experts works diligently behind the scenes to ensure the required components are available to keep the business running. We're talking about purchasing and accounting professionals, who play a vital role in maintaining the seamless operation of their organization.
In this week's blog post, we shift our focus to the transformative technology revolutionizing their roles. Electronic Data Interchange (EDI) takes center stage to reshape supply chain management and help employees with purchasing and accounting tasks. Keep reading to learn how EDI empowers purchasing and accounting professionals, elevating their organizational roles and impact.
Skip to a Section
What is EDI?
EDI stands for Electronic Data Interchange. EDI serves as a digital bridge, connecting businesses and enabling seamless collaboration throughout the supply chain. With EDI, companies can electronically exchange information with suppliers, distributors, and logistics partners in a standardized format.
It's important to note EDI does not replace purchasing employees: instead, it's a tool they can use to improve their daily ordering tasks. Instead of manually entering their orders, they would use computer data to submit an electronic order digitally to the vendor, who receives and processes it automatically.
What Are the Benefits of EDI?

EDI minimizes human error, speeds up delivery, and makes doing business easier for everyone involved. Here are the top six reasons companies worldwide are deploying EDI in their business:
1.

Increased Order Accuracy:

Eliminating manual data entry and reducing the risk of human errors improves order accuracy and minimizes the chance of incorrect shipments or invoicing.
2.

Faster Order Processing:
Since orders are instantly transmitted in a standardized electronic format, the time for order processing, fulfillment, and delivery, is also reduced.
3.

Enhanced Communication:
EDI enables automatic order confirmations, shipping notices, and invoices, ensuring precise and timely communication at each step of the order process.
4.

Time Savings:
High-volume orders involve labor-intensive tasks like data entry and paperwork. By automating these processes, EDI improves efficiency.
5.

Scalability:
As a business grows, an EDI process can easily scale to accommodate increased order volumes, ensuring seamless order entry without disruptions.
6.

Integration with Existing Systems:
EDI can integrate with many business systems, such as inventory management, ERP (Enterprise Resource Planning), and CRM (Customer Relationship Management), improving overall operational efficiency.
Real-World Examples of Businesses Using EDI:
Across all industries, businesses have successfully harnessed the power of EDI to transform their supply chain management. Here are just a few:
Example One:

Gemplers, a home garden and farm product supplier, implemented EDI to streamline working with vendors. Shea Tans, the purchasing assistant, described how Gemplers works with a wide range of vendors, from small businesses to conglomerates, and deploying EDI has eliminated manual work for both parties.
"EDI allows us to give customers a smooth, seamless process when ordering," Tans said. Before having EDI-capable vendors, Gemplers had to contact vendors for status updates manually. "Instead of contacting vendors all the time, I can now work on other projects," she added.
Learn more from the source article here.
Example Two: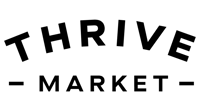 Another example is Thrive Market, which sells healthy and sustainable products to over one million American shoppers. To date, Thrive Market has deployed EDI to connect with more than 400 vendors, nearly 100 percent of its supplier community, and helped to streamline its order process. Thrive Market's procurement team also relies on EDI transactions to provide critical insights during the pandemic as global supply chains were disrupted.
"The insights from our EDI vendor communications are critical. We know when an order will be delivered and if it shipped in full," said Scott Brenner, Procurement Manager at Thrive Market. "We know if and when we would run out of stock. We can set consumer expectations. And we know when the stock situation would recover."
Learn more from the source article here.
Airline Hydraulics: Streamlining Business with EDI
Here at Airline Hydraulics, we are a leading distributor in the hydraulic and automation industry and have embraced Electronic Data Interchange (EDI) to enhance the way our customers do business with us. By leveraging the power of EDI, customers can seamlessly engage in business transactions and enjoy a hassle-free ordering experience. EDI makes the entire process easier for our customers and employees. It reduces the risk of mistakes and speeds up communication allowing everyone to spend less time working on the supply chain and more time working on their business.
Summary
EDI has transformed supply chain management by replacing outdated paper-based processes with digital efficiency. The benefits include:
Seamless collaboration
Real-time inventory visibility
Faster order fulfillment
Optimized logistics
By embracing EDI, businesses can unlock the full potential of their accounting and purchasing professionals and pave the way for a more agile and streamlined future.


Resources