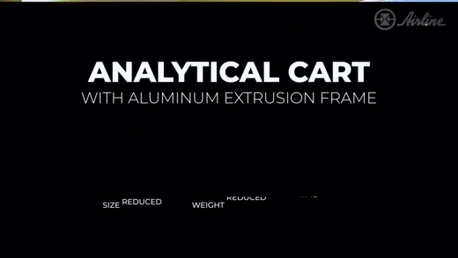 In today's fast-paced world, we're always seeking new methods to produce products faster, achieve higher quality, improve efficiency, and of course, increase profits. Analytical Science and Technologies (AST), a laboratory solutions provider in Newton, NJ, accomplished just that with the help of Airline Hydraulics. For a product they provide to the semiconductor industry, not only did they reduce production time by 64%, but they also significantly reduced their product's size and weight (a huge benefit to their customers). So how did they do it? Keep reading and watch their video success story to learn how.

Skip to a section:
Company Background | The Product | Upgrades | The Final Results | Continuous Partnership



Company Background, Analytical Science and Technologies
Analytical Science and Technologies (AST) is a laboratory solutions provider headquartered in Newton, NJ. They develop customized products and laboratory systems that deliver liquid and gas analytics. These systems help users maintain their products' efficiencies, safety, and security. AST serves many industries and government organizations, including:
• Specialized Industrial Gas Suppliers
• Food & Beverage Manufacturers
• Semiconductor Manufacturers
• Medical, Pharmaceutical, BioTech, and CBD Processors
• The US Government
The Manufactured Product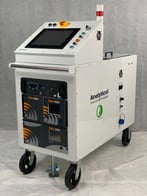 AST offers semiconductor industries a gas purity monitoring cart that measures trace oxygen and moisture in ultra-high purity gases. The cart, made of steel framing, had to be welded and then sent to another company to be finished with a polished look.
Airline Application Engineer, Darren Rist, was visiting AST when he noticed this cart and began suggesting efficiency improvements by upgrading the exterior frame and some internal componentry.
Upgrades Made
The first significant improvement was made to the cart's frame. Instead of being welded together with steel, Darren suggested they switch the framing materials to aluminum extrusion. This would allow them to utilize a modular system that can be assembled, taken down, and re-assembled due to its easy bolt-together design (no welding). In addition, the aluminum extrusion would be faster to build, already has a sleek and modern finish, and is much lighter than steel (but just as strong).
Inside the cart, Airline helped AST upgrade the internal components that make the cart work. AST wanted to get onto a single technology platform they could trust. With Phoenix Contact's fantastic reputation of providing top-quality electrical and communication products, the choice was clear. Not only would their internal components be the highest caliber, but the switches greatly improved their lead times, and AST could also pass along the benefits of Phenix Contact's limited lifetime warranty to their end customers.
The Results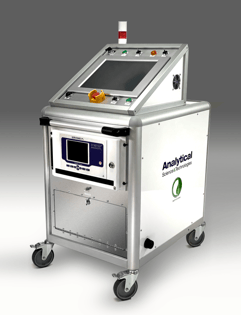 After making the upgrades, the results were spectacular. By switching to aluminum extrusion, they could assemble the frames much more quickly and no longer utilize external companies for assistance. The lead times to product the cart reduced from 22 weeks to 8 weeks build time, a total time savings of 64%. Now when a customer orders their cart, they no longer have to wait half a year for it to be built and can receive the cart within the quarter they purchased it.
The new framing material also made the cart much smaller and lighter, a huge benefit AST can pass along to customers who need to push the cart around their facilities. They reduced the cart's overall size by 49% and the weight by a whopping 74%, all by switching to aluminum extrusion.
A Continuing Partnership
Airline and AST have been partnering on technology improvement projects for over seven years. This project only helped grow the comradery between Airline's Darren Rist and AST's CEO, Sigfried Mueller. By relying on Airline as trusted technology advisors, the benefits are passed along to manufacturers and end-users alike. Sigfried commented:


"The relationship between AST and Airline has really meant a lot to us. From our customer's perspective, you're getting the product to them quicker. That's really important. It's easier for them to own. That's really important. So it's a lot of little things that combine into a really great relationship."
Related Videos and Articles
Video: Lean Manufacturing Workcell (Part 1): From Vision to Reality
Video: Lean Manufacturing Work Cell (Part 2): A Complete Tour
A Troop's EPIC Camping Trip | Helped by Aluminum Extrusion
How to Build Anything with Aluminum Extrusion in Three Steps
How to Connect Aluminum Extrusion Profiles in 3 Ways
Resources and Information
Shop Aluminum Extrusion Products
View Aluminum Extrusion Projects
Aluminum Extrusion Project Help Request Form
Explore Phoenix Contact Products at airlinehyd.com